"hello!" Wireless Launch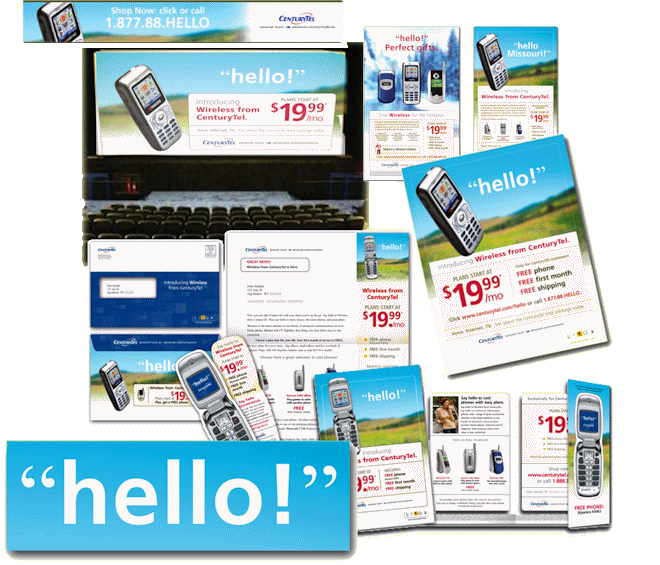 CenturyTel
Objective: Break through a crowded and active competitive environment to launch Century Tel's new wireless telephone service for consumers.
Strategy: Overcome seasonal promotions by established competitors with a broadly based, high frequency campaign integrating multiple media channels with very simple and personable messages.
Solution: Every conversation starts with a friendly "hello".
Results/Commentary: Century Tel was a late entry into the wireless market and was determined to make up ground quickly. The strategy to outreach competitors required simple, repetitive messages that would adapt to a media buy covering radio, newspaper, theatre slides, mall posters, online advertising, FSI and direct mail.
The simple, in-quotes "hello!" became an iconic symbol for consumers' introduction to a new way to communicate. Consumers recognized that Century Tel's wireless service gave them new freedom to start conversations without a landline connection.
The launch campaign during the holiday season generated more than 12,000 visits to the new website and achieved conversions 70% greater than the business plan's projections.