Civitas: "Please repair your divot"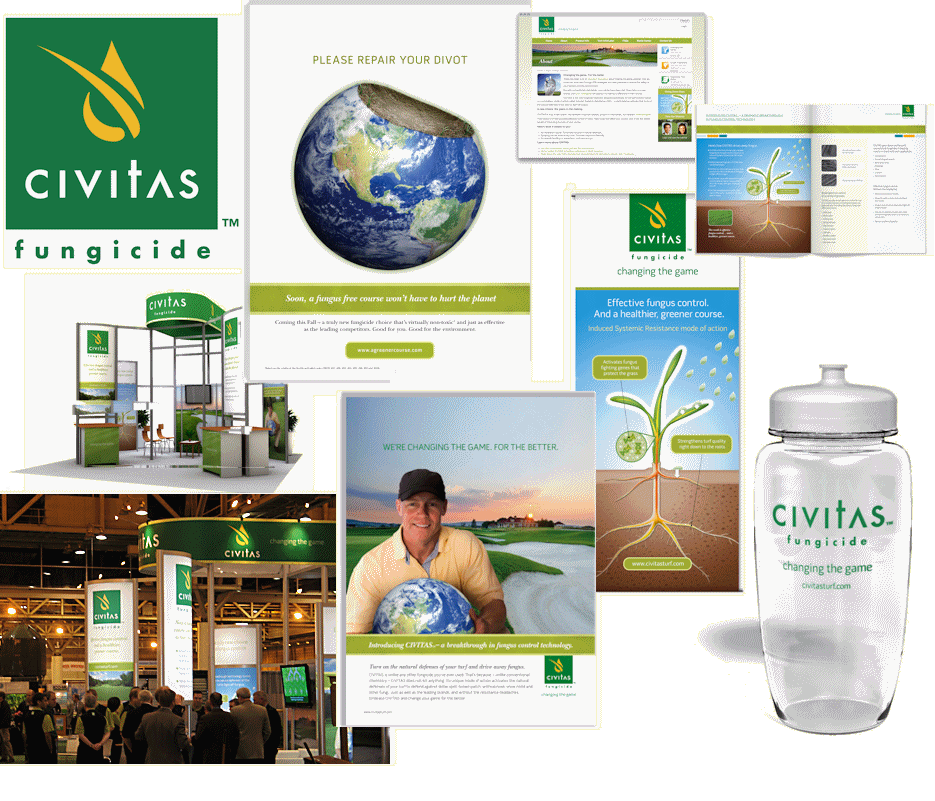 Petro-Canada Lawncare Division
Objective: Establish trust and support for Civitas anti-fungus treatment as a new approach to turf care on golf courses
Strategy: Develop a 3-phase program designed to gradually introduce the underlying science of the treatment concept to a broad range of stakeholders, building up to a highly visible trade launch of the Civitas brand and then ongoing reinforcement of its unique positioning.
Solution: "Please repair your divot"
Results/Commentary: Civitas was the first anti-fungus treatment to attack turf fungus through a mode of action called "Induced Systemic Resistance" (ISR). As a holistic treatment, Civitas was a radical departure from traditional pesticides that could promise a "greener" approach to turf management without compromising the quality of fairways and greens for players.
The Phase 1 goal, to engage superintendants and golfers in a science-based "what if" dialogue around the ISR concept, stimulated widespread anticipation for a product that fulfilled all its promises for both safety and efficacy. The brand launch event, featuring "earth-friendly" hydration stations for visitors, conveyed the message of "greener" turf treatment to attract interest without inviting preconceptions about the product. Pre-selling the science proved effective in differentiating the product as an adjunct to, but not a replacement for, conventional fungicides.
Civitas has now been widely adopted for trial use by golf courses throughout North America and was named as a finalist in the 2009 "Stevie" International Business Awards.