Earthmoving. Reinvented.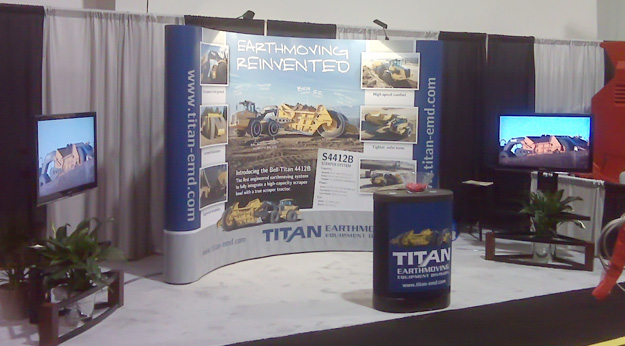 Titan Earthmoving Division
Objective: Create awareness of the new Titan/Bell Scraper as the first scraper system engineered to fully integrate the design of the scraper bowl with the capabilities of the Bell power unit to take full advantage of the strengths of each.
Strategy: Present the design innovations of the Titan S4412B scraper system through a series of ads plus supporting materials that focus on different aspects of how the two main components work together. Create specific messages to establish the revolutionary nature of the product concept; to feature the High Arch Drawbar as a highly visible symbol of the innovative design approach; and to highlight the economic advantages of the system concept over traditional scraper designs.
Solution: "Earthmoving. Reinvented." ad series, website, sales material and display booth
Results/Commentary: The addition of handwritten notations to available field photography provided a consistent visual theme for the launch program that effectively represented the creative engineering approach of the product's development team. The notations combine references to both the bowl and the tractor, highlighting the essential relationship between the two. The distinctive High Arch Drawbar is a recurring element in sidebars and news features that further accentuates the heart of the design concept. The supporting messages of productivity and return-of-investment underscore Titan's focus and commitment to improving the customer's bottom line through field-driven engineering.