Stone Slinger "Creep Drive" Jobsite Profile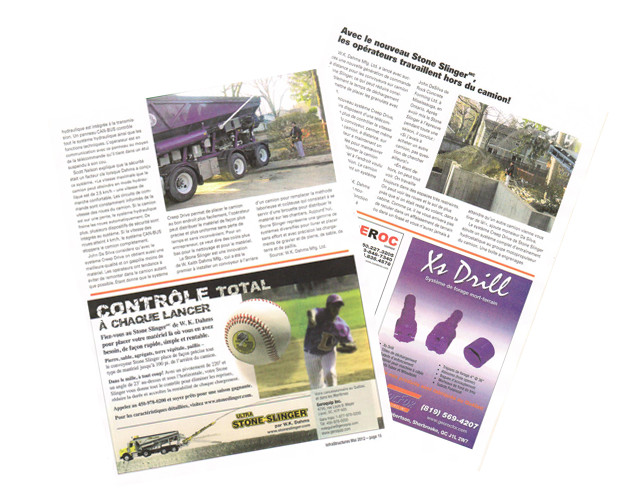 W.K. Dahms
Objective: Attract interest in the W.K. Dahms' new remote control system for Stone Slinger trucks
Strategy: Interview the first owner of a "Creep Drive" unit; report on the practical advantages of remote operation in a confined jobsite
Solution: New Stone Slinger™ Keeps Operators Out Of The Truck And On The Job!
Results/Commentary: W.K. Dahms is the developer of the original Stone Slinger truck conveyor. The conveyor is used to unload gravel, stone and soils from dump trucks by projecting the material in a stream directly to its required location up to 100 feet away! The "Creep Drive" model, which allows the operator to maneuver both the conveyor and truck by remote control, was the latest innovation in the Stone Slinger's ongoing evolution.
The first Creep Drive Stone Slinger went into service with a foundation forming company. They had initially learned of the Dahms' conveyor system from truckers who delivered stone to their sites. The owner of the firm demonstrated how the remote control allowed him to take various positions around the jobsite and was able to observe and place the stone more precisely without returning to street side to reposition the truck.
After the story appeared in regional construction and quarry publications, Dahms reported dozens of phone enquiries from contractors. Many of the new contacts mentioned specifically that this was the first they had heard of remote truck control for this application.