The Right Connections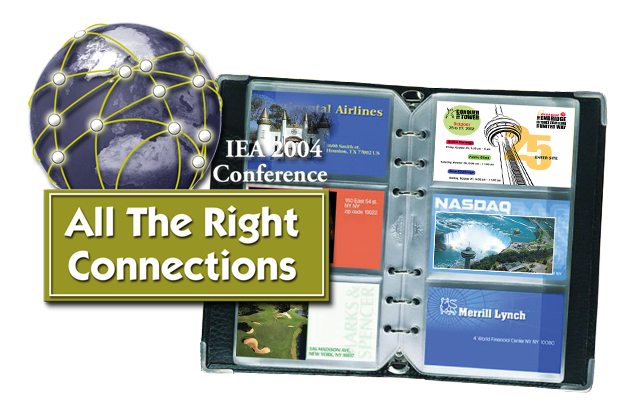 London Executive Association
Objective: Raise recognition of the City of London as a unique and exciting host for the annual conference of the International Executive Association.
Strategy: Distribute a promotional kit to attendees at the current year's conference to showcase London as the hub for visitors to tour a wide range of regional attractions, including business and vacation destinations.
Solution: "All The Right Connections" business card wallet.
Results/Commentary: The promotional package was comprised of a collection of "mini-billboards" formatted as business cards packaged in a special edition wallet to reflect the "networking" nature of the association. Each card presents a key attraction or event related to the conference: local sights, nearby tourist destinations, area businesses and institutions, the conference agenda and more.
The strong impression created by the "Connections" wallets helped the London group to launch its conference on a more than competitive footing at that year's conference in Sonoma, California. The format and theme were recognized as uniquely appropriate for the association's mission of executive networking.
Although many of the international attendees had been unfamiliar with the city of London or the area, response to our invitation was high. Pre-registrations met the benchmark set by the popular and successful California event.
This package was selected for a Summit Creative Award by the Summit International Awards group for creative excellence in the b2b category.